Health Starts in the Kitchen
Learn how to downsize the number of people you are cooking for without downsizing taste or nutrition.
As we age and our kids move out of the home, we can find ourselves suddenly cooking for just one person or two people instead of a table-full. If you aren't quite sure how to cook for a smaller number, you aren't alone. Many older adults end up frustrated as they struggle to find the right recipe ingredients and portion sizes for themselves. This can often lead to serious nutritional challenges like eating less often or choosing a processed option over fresh.
No matter if you are a seasoned home chef or just looking to learn the basics, our time together will be beneficial! We'll learn:
Cooking skills via a live demonstration

Food safety basics

Nutritional challenges and solutions for older adults

How to effectively meal plan
When: Tuesday, April 6, 2021
Time: 11:00 AM EST | 10:00 AM CST | 9:00 AM MST
Meet the Expert Dee Dee Vicino, Certified Food Management, Expert and Consultant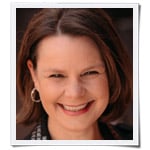 Dee Dee Vicino holds a Master of Arts in Liberal Studies Degree and Graduate Certificate in International Development Policy from Duke University and a Graduate Certificate in Educational Leadership from Nova Southeastern University. She is a Certified Fred Pryor Seminar Trainer, a member of the Women's Speaker's Association, Toastmasters International, the Association of Middle Level Education, the Center for Teacher Effectiveness, the Allergy and Asthma Network, the International Food Allergy Management Academy, and the Conference for Food Protection. She is eager to share her knowledge, expertise, and humor with YOU.