The Normal Aging Process: How To Navigate & Understand It
Our bodies are miraculous – over 100 miles of nerves, tendons, muscles and brains. Mix in water, minerals and brain matter and we have a life. Over the past 160 years, life expectancy from birth in the United States has risen from 39.4 years in 1860 to 78.9 years in 2020. As our bodies age, each system goes through significant changes and is altered by age. We must react and know what to do to slow or repair those changes.
Join Dr. Bryan Stephens, D.C. as he discusses:
The aging process of the body's systems

Health aging through nutrition and exercise

Our physiological systems
When: Friday, December 18
Time: 1:30 PM
EXPERT PRESENTER: Dr. Bryan Stephens, D.C., Founding Member of Texas Chiro Health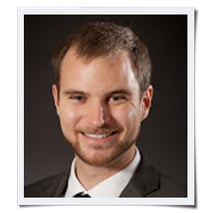 Dr. Bryan Stephens is a Richardson, Texas based chiropractor who is specialized as a General Chiropractor. Dr. Bryan Stephens is qualified as a Doctor of Chiropractic (D.C.), licensed by the State and who practices chiropractic medicine -that discipline within the healing arts which deals with the nervous system and its relationship to the spinal column and its interrelationship with other body systems. Dr. Stephens is a graduate of Texas A&M. He obtained his chiropractic degree at Parker University and has over 8 years of experience in preventative medicine, acute and chronic pain management, and specializing in education of long-term wellness. He is a founding member of Texas Chiro Health and Wellness and Prevention.