Dementia Care: When Is Hospice Appropriate?
Alzheimer's disease and other progressive forms of dementia are life altering and even fatal. In fact, it is the 5th leading cause of death in the United States for those 65 and over. Consequently, people with dementia are eligible for hospice care when they exhibit certain characteristics. Hospice care focuses on comfort and dignity at the end of life; it involves care and support services that can be of great benefit to people in the final stages of Alzheimer's and other dementias and their families. Join us for this complimentary webinar to learn more.
When: Thursday, January 7
Time: 12:00 PM
Jane Hale of Texas Home Health & Hospice will share:
Hospice eligibility for those with dementia

Medicare guidelines

When hospice is appropriate
Expert Presenter: Jane Hale, Account Executive, Texas Home Health & Hospice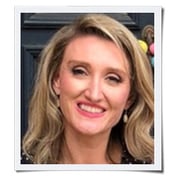 Jane graduated from the University of North Texas and is a volunteer for the Make-A-Wish Foundation. She has served families at Texas Home Health & Hospice for over 15 years.