Retirement Planning & Investing
According to the Economic Policy Institute (EPI), nearly half of families have no retirement account savings at all. And for those nearing retirement, the EPI reports the median savings was just $17,000. The good news is that it's never too early or too late to start planning for retirement. Through education and entertainment, this webinar focuses on valuable tips about properly planning for retirement so you can have more freedom and independence in your golden years.
Join Jeff Kort, CFP, MBA for this complimentary, no-obligation webinar and learn:
Insights and options to get your retirement planning back on track

A framework for a retirement planning process

How to optimize and protect your wealth in retirement
When: Thursday, December 3
Time: 3:00 PM
Expert Presenter: Jeff Kort, CFP®, MBA Munn & Morris Financial Advisors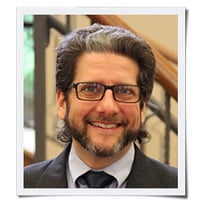 Jeff graduated from Indiana University with an accounting degree and earned his CPA while with Coopers & Lybrand. Jeff also earned both a Master of Business Administration (MBA) and a Certificate in Financial Planning (CFP). Jeff is also a graduate of Leadership Richardson, a unique program for participants to enhance their personal and organizational leadership as they relate to community trusteeship.