I Don't Want To Talk About It:
Having The Discussion About Senior Living
Are you worried that it may be time for a loved one to consider assisted living? Or that they are living alone? There are numerous reasons you might be avoiding the discussion about senior living. It's the holidays. You don't know how they'll respond. More than 70% of Americans 65+ will need eldercare during their lifetime. Starting the conversation earlier, discussing the joys and benefits of assisted living, will make the transition easier and more exciting for everyone.
Join Jeff Kort, CFP®, MBA to learn about having this important discussion, including:
The scope and scale of eldercare options

Communicating without conflict

Insight on housing and caregiving options

Opportunities to maintain independence if it's compromised

New technologies and resources to help maintain independence
When: Thursday, February 11
Time: 3:00pm
Expert Presenter: Jeff Kort, CFP®, MBA, Munn & Morris Financial Advisors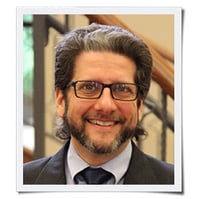 Jeff graduated from Indiana University with an accounting degree and earned his CPA while with Coopers & Lybrand. Jeff also earned both a Master of Business Administration (MBA) and a Certificate in Financial Planning (CFP). Jeff is also a graduate of Leadership Richardson, a unique program for participants to enhance their personal and organizational leadership as they relate to community trusteeship.