Caregiver Webinar: How To Have The Best, Stress-Less Holiday Ever!
While the holiday season can be a fun and joyous time, it can also be very stressful, especially for caregivers (add the added pressure of a pandemic and perhaps worrying this will be your loved one's last). Family, cooking, eating, shopping, attending social events, and entertaining guests can quickly become too much to handle. Though the holiday season can be a difficult and stressful time, there are several ways to minimize stress and anxiety so you can thoroughly enjoy this festive time of year.
Join Dave Parks of Home Care Assistance as he shares:
Shortcuts and ways to simplify the holidays

How to set your own priorities and boundaries

How to manage holiday expectations

Ways to find holiday happiness and manage anxiety
When: Wednesday, December 30
Time: 2:00pm
Expert Presenter:
Dave Parks, CSA® Owner Home Care Assistance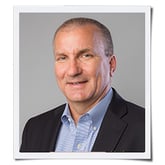 Dave Parks is a Certified Senior Advisor (CSA®) and owns Colleyville-based Home Care Assistance. Dave graduated from the University of Georgia and received his MBA from Indiana University. After several years in financial positions in banking and wealth management, he started Home Care Assistance to serve the area's seniors and their families.