Care of the Family Caregiver
Did you know that family caregivers are at an increased risk for poor physical and mental health outcomes? It's true; caregiver burnout can quickly lead to increased depression, sleep disturbances, increased blood pressure, and a decreased immune system.
Taking care of someone living with dementia can take an even greater toll as it demands your time and energy. Join us as we learn more about caregiver burnout and strategies to avoid it. We'll cover topics like:
What are the signs of caregiver burnout?

How can I make positive changes in my self-care routine?

Where can I find help, support, and resources?
When: Friday, February 5
Time: 3:00 PM
Meet the Expert: Amanda Smith, Psy.D., PhD, Licensed Psychologist District Manager WellQor, LLC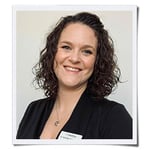 Dr. Smith is an experienced Chief Psychologist with a demonstrated history of working throughout the healthcare industry. She is dedicated to providing resources and support that will help others lead a healthy life.