Beyond Words: Therapeutic Art & Music for Dementia
No drugs yet exist that can fully prevent or cure Alzheimer's Disease and other dementias, or effectively eliminate the agitation and stress that can often accompany the disease. As part of any therapy program or while caregiving for someone with Alzheimer's, it's essential to provide opportunities for creative expression to assist in their mental and social well-being. Research is showing the creative arts – painting, music, dancing, visiting a museum – can have an impact on disease symptoms and improve the quality of life for those living with Alzheimer's. Learn more in this complimentary webinar.
Join Tracy Miller, licensed Music Educator, as she shares:
How creative expression remains an important part of the human experience.




How art and music integrate physical, emotional and cognitive functions and is a proven way to reduce stress.




Art and Music therapy exercises you can start immediately.
When: Wednesday, January 13
Time: 10:00am
Expert Presenter: Tracy Miller, Business Development Manager, BrightStar Care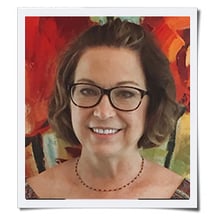 Tracy received her degree in Music Teacher education from Texas State University and has worked in senior care for over ten years.