How Do Rehabilitation Services Help My Recovery?
Empower yourself by knowing the options around our area for excellent post-acute care and rehabilitation services. The team at Everest Rehabilitation Hospital offers comprehensive rehabilitative services and nursing care around the clock, ideal for recovering from long hospital stays, surgeries, or other procedures.
You'll learn more about Everest's services and the answer to common questions like:
Why would I need skilled nursing services?

How does rehabilitation get me back home safely?

What are the benefits of staying at Everest on my way back home after a surgery, procedure, or hospital stay?

What types of services and specialties does Everest provide?
When: Tuesday, February 9
Time: 2:00 PM
Meet the Expert: Becky Wiggins, LMSW Director of Business Development, Everest Rehabilitation Hospital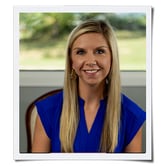 Becky has years of experience working with seniors and their family members in a variety of healthcare settings. She is committed to ensuring older adults know their healthcare options and use that knowledge to stay healthy.