Holiday Wish List:
Stay Fit & Stress Free
Around the world many people are experiencing a particularly stressful time right now due to COVID-19: Health concerns and social isolation of you or your loved ones; keeping up with lock-down rules; adjusting to working from home, and now the holidays. While the holidays bring joy, they can also be stressful. These are just some of the stressors that have been added to our lives, which can impact our health, and impair our immune system at a time when we need it the most! How can you stay fit and stress free during the holidays?
Join Dr. Tara Marshal, OTR/L, OTD, BCG as she teaches:
Simple at-home exercises to keep you fit.

Tools and techniques to reduce stress.

How exercise helps you relax.
When: Tuesday, December 15
Time: 2:00 PM EST
EXPERT PRESENTER Dr. Tara Marshal, OTR/L, OTD, BCG Regional Director, Fox Rehabilitation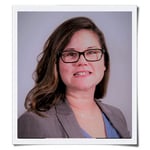 Dr. Tara Marshal received her Bachelor of Science in occupational therapy from Elizabethtown College and her Occupational Therapy Doctorate (OTD) from Quinnipiac University. She has nearly two decades of experience in occupational therapy and is currently the regional director for Fox Rehabilitation.