Do You Hear What I Hear? Improve Your Hearing For The Holidays
According to the Hearing Loss Association of America (HLAA), more than 48 million people in the U.S. have hearing loss and only 16% of them wear hearing aids. When you have difficulty hearing, time with friends and family can be frustrating, perhaps leading to detrimental effects such as resentment, lack of social activities, loss of companionship and more. This can have a significant effect on your health and happiness. If you want to be sure to hear all of the joy, laughter and happiness of the season, join us for this complimentary webinar.
Rachel Anthony, licensed hearing aid dispenser, will share:
Approaches to hearing healthcare that will simplify your life and help you stay connected

The importance of being able to hear friends and family to maintain cognition and a better life

Helpful tips to protect your hearing


When: Thursday, November 19
Time: 10:00 AM


Expert Presenter: Rachel Anthony Hearing Instrument Specialist East Penn Hearing Center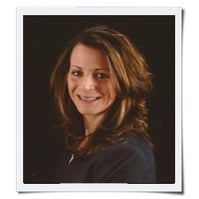 Rachel is a licensed Hearing Aid Dispenser in New Jersey and a registered Hearing Aid Fitter in Pennsylvania. Graduating from Penn State University with a Bachelor's of Science Degree of Communication Disorders and an Associate's Degree in Hearing Instrument Sciences from Burlington County College. Rachel has been with East Penn Hearing Center in Emmaus, PA for the past 7+ years as a Hearing Instrument Specialist. Rachel is experienced in fitting hearing aids, FM systems, and assisted listening devices for individuals ranging from pediatrics to adults. She also travels to nursing homes and assisted living facilities to perform Audiometric testing and conducts hearing aid fittings. Her passion is to provide personal patient care and committed to educating and counseling patients on all aspects of hearing aids and hearing loss.