Your Questions About the COVID-19 Vaccine, Answered
Now that the COVID-19 vaccine has started to be distributed around the country, have you found yourself wondering if getting it is the right decision? Seniors are considered a vulnerable population and will have the opportunity to receive a vaccine before their younger peers. Our complimentary webinar will give you the answers to your questions as you begin to make your decision.
Discover the answers to these common questions from our expert presenter, Dr. Alexander Frank:
Is the COVID-19 vaccine safe?




What are the side effects?




When can I resume my "normal" activities after I've been vaccinated?




Where can I go to receive my vaccination?




When am I eligible to receive a vaccination, and will it be covered under Medicare?
When: Wednesday, January 27
Time: 2:00 PM
Meet the Expert: Dr. Alexander Frank, MD, MBA, CMD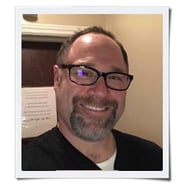 Dr. Frank has been serving patients for more than two decades throughout the greater Oklahoma City area. He is committed to providing his patients with the information they need to be a part of their own health and care. Currently, when he is not seeing patients, Dr. Frank is the Vice President at the Oklahoma Medical Director Association.