Learn About the COVID-19 Vaccine
The COVID-19 vaccine is becoming available quickly to both healthcare workers and older adults. It's okay if you have some questions or concerns about the vaccine, but it's not okay to look for correct information from the wrong sources.
Empower yourself and learn from Allecia Harley, an epidemiologist, as she covers the basics - and not so basics - of the COVID-19 vaccine. You'll learn things like:
How the vaccine was developed so quickly
How the vaccine actually works when it's in your body
How to register for your vaccine
What side effects to expect or look for
What happens after the first and second vaccine, including what precautions you still need to take
When: Thursday, January 28
Time: 9am MST | 10am CST | 11am EST
She'll also be available to answer your questions. Let's all learn together so you can feel confident with your vaccination decision.
Meet the Expert: Allecia Harley, MPH, Founder and CEO, Prevention Advisory Group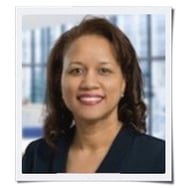 Allecia is an epidemiologist and management consultant helping to build healthy communities through innovative consulting solutions. By providing thought leadership and guidance, Prevention Advisory Group (formerly Lake Shore Strategy, LLC) partners with executives and leaders to battle the destructive power of disease in our communities. The team equips executives and leaders with the data, tools, and insights they need for effective decision-making to build healthy schools, universities, workplaces, and neighborhoods.