How To Bring Seniors More Joy with Joy Baldridge
In this dynamic and insightful virtual presentation, world renowned speaker and author, Joy Baldridge, CPC, CSP, CVP, will share her top 10 tips on the "how to" and "why to" be more cognizant of connecting and engaging meaningfully and consistently with your senior loved ones, to help prevent potential senior isolation, loneliness, and depression.
In this inspiring session you will discover how to:
Understand the importance of socialization on the health of seniors




Be aware of the detriment isolation has on mental and physical wellbeing




Stay more connected and engaged with your senior loved ones




Handle the ups and downs of the pandemic – i.e.: the corona coaster better




Detect and deflect loneliness, isolation and/or uncertainty in seniors




Practice and perfect the essential "Golden Nuggets" from this session
When: Tuesday, January 26
Time: 9am MST | 10am CST | 11am EST
The information in this webinar is designed to make positive change happen by thwarting isolation, and increasing engagement with your senior friends and family members.
Expert Presenter: Joy Baldridge, CPC, CSP, Author & Speaker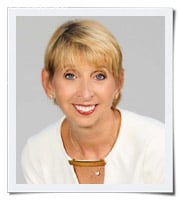 Meet Joy Baldridge
Joy is a Certified Speaking Professional, Certified Virtual Presenter, Certified Personnel Consultant, TEDx and globally renowned, virtual, and onsite event keynote speaker and facilitator, who has spoken from Boston to Bangkok, Denver to Dubai, Seattle to Singapore and Grand Rapids to Grand Cayman.
Joy is the author of 3 business books, most recently, The Joy in Business – Innovative Ideas to Find Positivity and Profit in Your Daily Work Life. In 2019 she made the 41 Top Motivational Speakers list along with Daymond John of Shark Tank and Author Simon Sinek. Her message is fresh and new, her energy captivating, insights inspiring and motivating.
Joy has delivered over 2,500 virtual and in-person presentations for organizations and corporations including Google, KPMG, IBM, NBC, Rolling Stone, Citi, Skadden, Dentons, Architectural Digest, and Oprah Magazines, International Spa Association, Alexander Graham Bell Association, Yale University, The Jack Welch College of Business and Technology, SHRM, ANNA, ABA, and AMA. She is a dynamic and engaging speaker who delivers presentations that are meaningful and memorable.
Joy shares innovative, actionable, invaluable tools and proven fresh ideas that all can quickly benefit from by applying to everyday challenges at work and in life.