Heart Health for Seniors
February is designated as American Heart Month when medical professionals across the country take extra time to educate patients and the community about maintaining healthy cardiovascular health. This month marks the 56th consecutive American Heart Month, and we knew we wanted to join in the movement.
Join us to learn more about how you can prevent heart disease. It's never too late to begin healthy habits that will keep you feeling your best. We'll cover topics like:
Types of heart conditions

Healthy habits to prevent heart disease

What you need to know about heart medications

Much more!
When: Tuesday, February 16
Time: 9am MST | 10am CST | 11am EST
Meet the Expert: Dr. Saundra Dalton-Smith, Physician, Award-Winning Author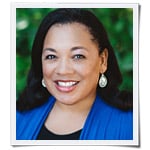 A Good Housekeeping Top 100 Medical Expert and on Dr. Oz's ShareCare.com, Dr. Saundra Dalton-Smith is a board-certified internal medicine physician and international media expert on the topics of work-rest balance and the mind-body-spirit connection. She has appeared in Focus on the Family, Redbook, Women's Day, and more. She travels nationally speaking to businesses, hospitals, and churches and at many conferences and retreats.