Does My Mom Have Dementia?
Are you unsure about whether your loved one is experiencing dementia symptoms? The confusion, memory loss and communication problems of dementia can be difficult to recognize, understand, manage and cope with. Often adult children and spouses deny the dementia symptoms rather than face the frightening truth. But you can learn to understand, accept, adapt and live well on your personal dementia care journey by becoming dementia aware. Learning dementia awareness is necessary to cultivate a deeper understanding and clearer recognition of dementia and how it affects those living with or caring for anyone presenting symptoms.
Join Laura Wayman, the Dementia Whisperer, for this complimentary webinar and learn:
How to recognize and accept the symptoms of dementia

Steps to provide a quality of life, meaningful connections and a safe living environment

Resources available to give you a sense of hope and optimism while caring for your loved one



When: Tuesday, December 8
Time: 9am MST / 10am CST / 11am EST
By attending the event, you'll have a chance to win a copy of Laura's book, A Loving Approach to Dementia Care.
Expert Presenter: Laura Wayman The Dementia Whisperer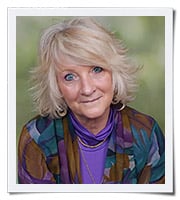 Laura Wayman, The Dementia Whisperer, is an accomplished keynote speaker, international best-selling author, trainer, consultant and a dedicated Gerontologist. (A.A. Degree in Gerontology, Social Services Designee Certification) She has presented keynote speeches, workshops, in-services, classes, trainings and seminars across the U.S. on the significant subject of Dementia Care, continuing to share her essential message of "raising dementia-awareness" worldwide. Her audiences have often given her the highest evaluations, singing her praises months and even years after her compassionate presentations. Each presentation is a representation of how much Ms. Wayman enjoys her work. She is confident with every opportunity that she is "living her vision" of changing the dementia caregiving focus, one person, one family, one organization at a time. Ms. Wayman grabs her audiences' full attention in the first few minutes, and holds it throughout, with interesting stories, humor and relevant details that support and reinforce the message being delivered. Her material will provide the opportunity for audience members to feel a full range of emotion, from tears to laughter, and comfortably relate to sometimes serious and disturbing information, leaving with a new sense of confidence, purpose and direction.
"Laura Wayman helped me immeasurably at critical points in my mother's process with dementia. Laura helped me understand what dementia can feel like and how to talk to my mom effectively. She also taught my mom's caregivers techniques and tips for making the provision of care much easier. She brought me resources to deal with each difficulty that my mom faced: moving rooms, receiving personal care, and connections to hospice when the time was right. Laura listens and strives to solve even the hardest problems! Everyone who worked with her at my mom's facility had only rave reviews. Her book and training program are excellent for families, care staff, and managers. Dementia is an incredibly hard journey, but Laura makes the road a little easier for all involved, especially our loved ones experiencing it, which is really what it's ultimately about. Thank you, Laura - your help has had a tremendous impact on me and my mother."