The Health Benefits of Social Circles
Staying healthy means keeping up with regular physician check-ups, eating nutritious foods, and moving your body daily. However, did you know that maintaining friendships and having a busy social calendar can also increase your overall health? It's true!
Join us as we talk more about the benefits of healthy socialization, especially for older adults. We'll cover information like:
What research is saying about the link between socialization and positive health outcome

s

What health problems social isolation causes in older adults

How to create feelings of connection

How you can start habits that are focused on socialization
When: Tuesday, February 9
Time: 2:00 PM
Meet the Expert: Jill Kaylor, Provider Relations Specialist, Visiting Angels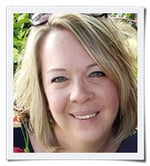 Jill, a Dementia Friends Pennsylvania Champion, has decades of experience working with seniors throughout the senior living industry. She is dedicated to providing older adults and their family members with the tools they need to stay as healthy as possible.