The Power of The Brain
Alzheimer's Disease and other dementias are not a normal part of aging. These are devastating diseases that affect millions of families across the country. In fact, Many of us know someone who has focus troubles, memory issues and signs of cognitive decline. If you're tired of just putting band-aids on these symptoms or are worried about you or a loved one, join us for this complimentary webinar featuring Janet Knupp, president & CEO of FitMinds.
After this webinar, you will understand:
Brain plasticity, dendrite density and cognitive resilience.

The impact of cognitive stimulation and its impact on preventing the onset of dementia and delaying its advancement.

Fun sample exercise of cognitive stimulation exercising the five key areas of the brain.



Janet will also share a message of hope for those who are impacted by dementia.
When: Wednesday, December 16
Time: 11:00 AM EST | 10:00 AM CST | 9:00 AM MST
EXPERT PRESENTER Janet Knupp, President & CEO FitMinds – Life Changing Mental Stimulation.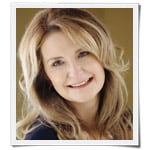 Janet received her Bachelor of Science in Education from Michigan State University and her Master of Arts in Educational Policy from the University of Michigan. She has also earned an Executive Education from the Harvard Business School Executive Education Program. After serving on several boards and working in the education field, Janet brought the Fit Minds concept to the United States. Fit Minds leverages what neurologists know about brain plasticity and mental stimulation.
Two U.S. Presidents have acknowledged Janet's contributions and she has spoken on several topics at Harvard, the University of Chicago and Northwestern University.
Fit Minds is committed to ensuring that we are continuously prepared to successfully provide the highest-level cognitive coaching for our seniors. Starting with the online certification program, progressing into hands-on training and continuing with timely personal support when needed, we have the tools to achieve results for our clients and their families.
- Janet Knupp, President & CEO, FitMinds.