A Good Attitude: The Secret Cure for Aging
You are put here to relish life. Its excitement. Its miracles. Its rewards. Its happiness and joy. Even as you age, you should continue to have experiences that will provide health, wellness and vitality. The secret to staying healthy is actually in your attitude! Find out more in this entertaining, empowering and educational webinar featuring author Fred Kienle.
Join author and speaker Fred Kienle as he:
Shares the value of a good attitude in staying healthy

.

Explains how a good attitude can help you recover from an illness faster and better.

Inspires you to stay positive no matter how aging challenges you.
When: Thursday, December 10
Time: 1:30 PM CST
Expert Presenter: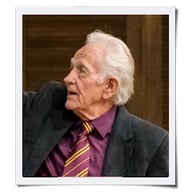 Fred Kienle Speaker, Author, Consultant.