Neuroplasticity: How It Can Optimize Brain Health
Our brains are constantly being shaped by experience. Most of us have very different behaviors and thoughts today than we did 20 years ago. This shift is neuroplasticity in action; changes in brain structure and organization as we experience, learn, and adapt. With every repetition of a thought or emotion, we reinforce a neural pathway - and with each new thought, we begin to create a new way of being. These small changes, frequently enough repeated, lead to changes in how our brains work.
Join us for a discussion on Neuroplasticity and learn:
What neuroplasticity is and how it works

Implications for memory, learning and brain health

Effective therapies that can tap into neuroplasticity
When: Tuesday, October 20
Time: 12:00 PM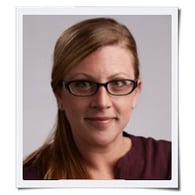 Guest Presenter: Jennifer DiLorenzo
Certified Dementia Practitioner

Jennifer joined the senior healthcare industry in 2017 after caring for all four of her grandparents, specifically her grandmother who battled Alzheimer's disease for almost 18 years. This has led her to her newfound passion and mission to help families have meaningful and memorable interactions with their loved ones, with the absolute best quality of life and care in their final time together. She brings experience in both home care and hospice, is a Certified Dementia Practitioner, and is also a volunteer with the Alzheimer's Association as a community educator and support group facilitator.