Medicare Updates
What's New in 2022
Are you confident in your Medicare coverage and choices or could you use a little extra information from a professional? No matter if you have had Medicare for years or if you are weighing your options for the first time, a little guidance from an expert can go a long way especially since plans and coverage change from year to year.
Join us as we learn more about the basics of Medicare, including the benefits and drawbacks of each type of coverage option, as well as get a lesson on the upcoming changes for the next year. Empower yourself with information from our expert and bring along any questions you might have. We'll have time to answer them so that you leave feeling even more confident about your Medicare decisions.
When: Tuesday, October 26
Time: 9:00 AM MST | 10:00 AM CST | 11:00 AM EST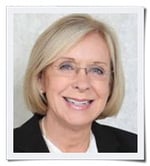 Guest Presenter: Erin Fisher
Erin Fisher has held management and senior sales positions with Fortune 50 health insurance companies including Oxford Health Plans, Emblem Health and United Healthcare. Past clients included General Motors, IBM, Marriott, United Nations, American Airlines, Delta Airlines and Federated Department Stores. After assisting with two internet startup health companies to establish Medicare departments, she opened her own business 12 years ago specializing in Medicare planning for individuals and companies. Having sold that business, Erin is doing Medicare Consulting for companies and Medicare law cases.
She is a member of the National Association of Health Underwriters (NAHU), the Connecticut NAHU State Board, and the invited national NAHU Medicare Advisory Committee. Past Board member of Fairfield Network of Executive Women. Erin is past President of the Women in Insurance and Financial Services (WIFS) Metro New York Chapter and Member of the WIFS Circle of Excellence.