CRUISE Through Caregiving: How To Reduce The Stress Of Caring For A Loved One
Many family caregivers report positive experiences from caregiving, including a sense of giving back to someone who has cared for them, the satisfaction of knowing that their loved one is getting excellent care, personal growth and increased meaning and purpose in one's life. But even with positive experiences, it is no vacation – but you can learn to CRUISE more smoothly through it – even as the holidays approach.
Join Jennifer FitzPatrick, MSW, LCSW-C, CSP in this complimentary webinar to learn:
• Major stressors involved in caregiving
• Strategies on how to minimize, manage and prevent stress of caregiving
• How to be a responsible, loving caregiver without being overcome by guilt, exhaustion or worry
When: Tuesday, October 20
Time: 11:00 AM EST | 10:00 AM CST | 9:00 AM MST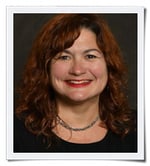 Our Expert Presenter: Jennfier FitzPatrick, MSW, LCSW-C, CSP Founder, Jenerations Health Education Author, Cruising through Caregiving: Reducing The Stress of Caring for your Loved One
Jennifer L. FitzPatrick, MSW, LCSW-C, CSP is the founder of Jenerations Health Education, Inc., a full-service healthcare education organization. With over 20+ years' experience in healthcare, Jennifer is also a gerontology instructor at Johns Hopkins University's Certificate on Aging program. Jennifer appears frequently in the media and has been featured on ABC, CBS, Univision, Sirius XM and in Fast Company, Reader's Digest, Forbes, U.S. News & World Report, The Huffington Post and many more. A member of the National Speakers Association, she is one of less than 800 Certified Speaking Professionals (CSP) worldwide. Her first book, Cruising Through Caregiving: Reducing The Stress of Caring For Your Loved One helps family caregivers and is also a resource for healthcare professionals who want to set better boundaries with patients.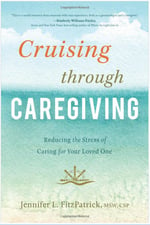 Enter your address for a chance to win one of 25 copies of Jennifer's book, Cruising Through Caregiving.
"It doesn't matter whether you have advantages such as money or an extended family. You don't have to passively just let things happen. No matter your particular situation, there are a practical and thoughtful solutions to deal with it. I'll help you discover and harness powers you don't even know you have." - Jennifer FitzPatrick