Oh My Goodness! Where Did I Park My Car?
Have you ever misplaced your wallet, lost your keys, or struggled to recall someone's name? Perhaps you've walked into a room to get something only to forget what it was? Everyone has experienced forgetfulness here and there. That's why we have reminders on our phones, strings on our fingers and why sticky notes were invented! But when is memory loss indicative of a larger problem?
Join Cognitive Health Practitioner, Pam Polowski as she shares ways to:
Distinguish between normal age-related issues and possibly more concerning memory issues

How to address the topic with a loved one when your concerned

Know when it's time to see a physician or have Memory Screening done
When: Wednesday, August 26
Time: 2:00 pm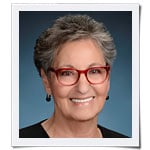 Guest Presenter: Pam Polowski, CDP, Trilogy Home Healthcare

Trilogy Home Healthcare is excited to introduce Pam Polowski to their
wonderfully talented and diverse team. Pam brings a unique skill set and progressive outlook to cognitive health and training. With 12 years of cognitive healthcare experience, Pam's vibrant, enthusiastic and creative approach as an educator and trainer coupled with evidenced based practices and therapeutic programming and interventions in caring for individuals with memory impairment is what makes her stand out as an industry leader. In 2016 Pam was recognized as a nationally distinguished dementia practitioner, from the National Council of Certified Dementia Practitioners. We are excited to share her talent and passion with the community.