How To Navigate A Health Crisis
Uh-oh… your loved one just had a bad fall, a stroke or heart attack. Your family was just hit with an unexpected illness or loss of a caregiver. Every day, thousands of people are thrown a curve ball in their family's health leading to an unexpected need for skilled rehab or long-term care. How can you minimize the financial and emotional impact? What can you expect in your research? What strategies should you know to protect your loved ones?
Join Sarah K. Elyaman, J.D., LLM and Alana Hanshaw, CDP, CADDCT as they:
Explore challenges faced by families during an unexpected health crisis

Share best practices to ensure a positive experience for both you and your loved one

Offer insight on strategies and methods to ensure your loved one is receiving the best care
When: Wednesday, September 30
Time: 10:00 AM
Guest Presenters: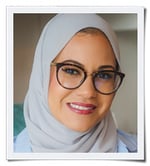 Sarah K. Elyaman, J.D., LLM Founder Absolute Law Group
Sarah received her Bachelors degree at the University of Florida, a Masters degree in taxation and her Juris Doctorate from the Levin College of Law. Sarah is founder and principle attorney at the Absolute Law Group, focusing on Elder Law and Estate Planning . Sarah is as an accomplished speaker and has published three books that give resources to caregivers and individuals dealing with dementia and Alzheimer's.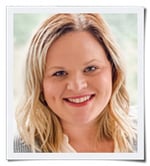 Alana Hanshaw, CDP, CADDCT Executive Director Absolute Law Group
Alana is the Executive Director of Absolute Law Group. Alana was born in Fort Walton Beach, Florida. She has a passion for educating others on planning for the future. She is a Certified Dementia Practitioner and Trainer as well as a Professional Guardian. Alana is on the board of Ocala Distance Project, which is a local non-profit helping young athletes in their running careers.