The End of Alzheimer's
The First Program To Prevent and Reverse Cognitive Decline.
In his paradigm shifting book, The End of Alzheimer's, Dr. Dale Bredesen offers real hope to anyone looking to prevent and even reverse Alzheimer's disease. An instant New York Times and Wall Street Journal bestseller, the book is a groundbreaking plan to prevent and reverse Alzheimer's Disease and fundamentally changes how we understand cognitive decline.
Everyone knows someone who has survived cancer or a heart attack, but until now no one knows anyone who has survived Alzheimer's Disease.
Please join Dr. Dale Bredesen as he:
Shares therapeutic strategies that helps reduce cognitive decline

Explains metabolic factors that can trigger "downsizing" in the brain

Discusses how to re-balance nutrition and lifestyle factors to prevent Alzheimer's
Tuesday, August 11
1-2pm EST | 12-1pm CST | 11-12pm MST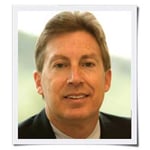 Guest Presenter: Dale E. Bredesen, MD
Dr. Bredesen is internationally recognized as an expert in the mechanisms of neurodegenerative diseases such as Alzheimer's disease. He graduated from Caltech then earned his MD from Duke University Medical Center in Durham, North Carolina. He served as chief resident in neurology at the University of California, San Francisco (UCSF) before joining Nobel Laureate Stanley Prusiner's laboratory at UCSF as a National Institutes of Health postdoctoral fellow. He has held faculty positions at UCSF; the University of California, Los Angeles; and the University of California, San Diego. Dr. Bredesen directed the Program on Aging at the Burnham Institute before joining the Buck Institute in 1998 as its founding president and CEO. Dr. Bredesen is now the Chief Science Officer for Apollo Health working to propagate the ReCODE protocol throughout the World.
By attending, you will be entered to win one of 50 copies of Dr. Bredesen's book.