Your Beating Heart: Heart Health
February is American Heart Month and the perfect time to join in our presentation to discover how to keep your heart healthy. Our presentation will cover daily habits and practices you can start today to take serious steps to a healthier heart.
Join us as we cover topics like:
How nutrition can affect your heart




How much exercise we should be getting each week




How stress can negatively affect heart health




Much more!
When: Friday, February 19
Time: 1:00 PM
Meet the Expert: Dr. Alan Taylor, M.D., F.A.C.P., F.A.C.C., Cardiology Partners Mansfield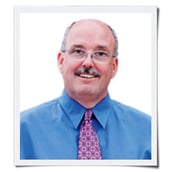 Dr. Taylor obtained his medical degree in 1986 from Loyola Stritch School of Medicine in Maywood, Illinois, completed a residency in Internal Medicine at Southern Illinois University School of Medicine and Affiliated Hospitals, and a Fellowship in Cardiovascular Disease at State University of New York at Buffalo. He completed Interventional Cardiology training at Tulane University Medical Center in New Orleans, Louisiana, and is dedicated to serving his patients by giving them the best guidance and care possible.