Changes to Medicare in 2021
Are you updated on how Medicare has changed this year? Learn from an expert with us.
Everything is bound to change, but changes can feel even more overwhelming or frustrating when it comes to Medicare and the complicated world of healthcare insurance. The good news is that you can empower yourself and make your best decisions when you keep up with the big and small changes that affect your Medicare.

Join us as we learn what changes went into effect for Medicare in 2021 and what that means for your coverage and choices moving forward. Our presenter, Johnny Y'Barbo, will also be available to answer your questions as you learn more about Medicare in 2021 and beyond.
When: Wednesday, April 28
Time: 11:00 AM
Meet the Expert: Johnny Y'Barbo, National Sales Director, Copeland Group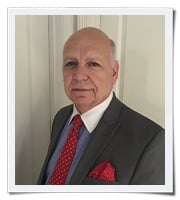 Johnny is a dynamic and passionate Executive with a demonstrated history of working in the insurance industry for over 40 years. He has specialized knowledge in the senior insurance market and keeps up with changes and trends to keep his clients well-informed.