Lunch and Learn: Eating and Exercising for Health
After January, many of us forget our new year resolutions and revert to our old habits. The good news is that you can always make healthy changes to your daily routine, no matter what month it is!
Join us to learn more about the benefits of healthy eating and exercise. We'll be talking about why it's important to eat good foods and to move your body daily, as well as how to incorporate your new habits into your routine realistically.
When: Thursday, March 4
Time: 12:30 PM CST
Meet the Expert: Dr. Bryan Stephens Chiropractor Texas Chiro Health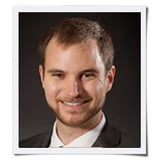 Dr. Stephens is dedicated to helping people get out of pain and get rid of their symptoms so that they can enjoy life to the fullest. He enjoys giving people the tools they need to take control of their health and incorporate good habits into their regular routines.