Safeguarding Your Home As You Age
Reduce the risk of an accident or fall with a few modifications and adaptations you can complete over a weekend.
With one in every four seniors falling annually, it is no wonder that falls and accidents are quickly becoming a public health concern for older adults living at home. Fortunately, clearing out clutter and making wise adjustments to other parts of the house can prevent many falls in the home.
Join us to learn more about strategies to make your home more manageable and easier to navigate. We'll learn:
How the right durable medical equipment and devices can be helpful

Sure-fire and easy methods to reduce the clutter that can lead to falls

How installed adaptations in the home can improve the daily routine

Talking to your loved one about making improvements in their home
When: Tuesday, April 13
Time: 11:00 AM EST | 10:00 AM CST | 9:00 AM MST
Meet the Expert: Jill Yesko, Certified Professional Organizer, President and Founder Discover Organizing, Inc.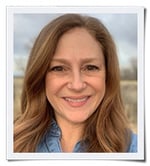 Jill is the President and Founder of Discover Organizing Inc., a professional organizing and senior transition firm based in Pittsburgh that has been operating since 2003. Discover Organizing is a NASMM A+ Accredited Senior Move Management company, with certified team members in Professional Organizing, Senior Move Management, Photo Management, and Virtual Organizing.