Alzheimer's & Dementia
Will 2022 Be The Breakthrough Year?
Join David Troxel, Author & Co-creator of the internationally recognized Best Friends Approach™ to Dementia Care as he offers insights into dementia care including the life-affirming and successful Best Friends Approach. November is National Alzheimer's Month and to mark this important month David's presentation will review current knowledge about dementia including warning signs and treatment options. David will share caregiving tips inspired by his Best Friends Approach and discuss current research and care trends that promise to make the year 2022 an important year of progress in efforts to find better medications.

Specific topics will include:
Brief overview of Alzheimer's and other dementias
Ten warning signs of dementia.
Current medications, including the recently approved Aduhelm.
Concerns related to depression and unrecognized pain.
Key caregiver tools from the Best Friends approach including life story work, communication and the importance of activities and engagement.
Strategies for navigating the holiday season as a family caregiver.
When: Thursday, November 18
Time: 9:00 AM MST | 10:00 AM CST | 11:00 AM EST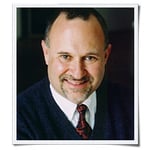 Guest Presenter: David Troxel

David Troxel lives in Sacramento and has become nationally and internationally known for his writing and teaching in the fields of Alzheimer's disease and long-term care. He has co-authored (with Virginia Bell) six influential books including his new book, The Best Friends Approach to Dementia Care and written numerous articles relating to dementia care and staff development and training. His areas of expertise include best care practices for persons with dementia, caregiver support, staff training and long-term care program development. David has also been a family caregiver, supporting his mother Dorothy who passed away with Alzheimer's Disease in 2008. Legend Senior Living® subscribes to the Best Friends Approach as part of its memory care programming.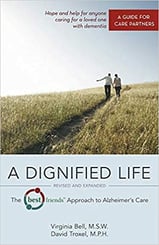 Attendees will be entered to win one of 25 copies of the new book, A Dignified Life: The Best Friends™ Approach to Alzheimer's Care: A Guide for Care Partners