Music for Reflection and Entertainment
There's just something about music that can change your mood, transport you in time, or make you think of someone special. Join us as we experience music from "Ragtime Bill" Rowland who will play some of your favorite tunes while telling you more about how music plays such an important role in our lives.
With a catalog of over 400 songs, Ragtime Bill is sure to play a song that you love. You'll also love his musical historical commentary as he entertains and educates us during this special event. Don't miss it!
When: Monday, February 22
Time: 4:30pm
Meet the Expert: Bill Rowland, Ragtime Piano Player, Composer, and Arranger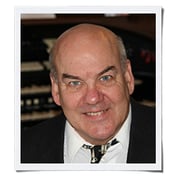 "Ragtime Bill" has been entertaining audiences for decades, starting with his piano playing when he was just 3 years old! He started writing original music in his teen years and has since won many awards for his prowess. He loves bringing music to audiences everywhere.