Harness the Power of Your Brain
Discover how you have the power to change your brain and create optimal cognitive conditions!
We all know the importance of physical and emotional health, but we often forget to practice a lifestyle that supports our brain with all the talk of exercise and healthy habits. The brain is one of the most important parts of our body, and we have the power to preserve and defend the connections it creates.
Together, we'll learn more about:
Habits and lifestyle changes you can make today to preserve your brain

How our brain contributes to enhancing communication, mood, and sociability

Much more!
When: Wednesday, March 3
Time: 9am MST | 10am CST | 11am EST
Meet the Expert: Janet Knupp, CEO of Fit Minds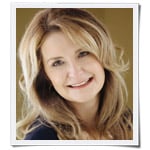 Janet received her Bachelor of Science in Education from Michigan State University and her Master of Arts in Educational Policy from the University of Michigan. She has also earned an Executive Education from the Harvard Business School Executive Education Program. After serving on several boards and working in the education field, Janet brought the Fit Minds concept to the United States. Fit Minds leverages what neurologists know about brain plasticity and mental stimulation. Two U.S. Presidents have acknowledged Janet's contributions, and she has spoken on several topics at Harvard, the University of Chicago, and Northwestern University.