Music Therapy and Mom
There's just something about music that can make us feel energetic, calm, or inspired. Chances are, you can hear a certain song and be transported to a specific time and place. Music affects our memories and mood differently from any other medium, making it the perfect tool to use with your aging loved one.
Join us as our presenter talks about this magic of music and how to use it effectively. We'll talk about:
Benefits of music therapy




How music therapy can be used with seniors




Using music with people living with cognitive decline
When: Wednesday, February 17
Time: 3:00 PM
Meet the Expert: Deanna Hanson-Abromeit, Ph.D., Director, KU School of Music Therapy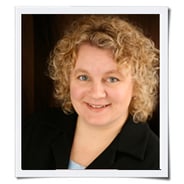 Dr. Hanson-Abromeit has her Doctor of Philosophy in Music Education with an emphasis on Music Therapy from the University of Kansas. She has served as faculty at the University of Missouri-Kansas City Conservatory of Music and Dance for eight years. She has taught undergraduate and graduate courses and regularly supervised graduate research. The Conservatory faculty selected her as the 2012 recipient of the Muriel McBrien Kauffman Excellence in Teaching Award. She is the co-editor of two monographs on music therapy in the hospital setting, published by the American Music Therapy Association (AMTA). She has authored multiple book chapters and peer-reviewed articles. She has also been selected as the 2010 and 2013 recipient of the AMTA Midwestern Region Scholarly Activity Award.