After the Hospital: Where Do We Go?
When you are discharged from the hospital after a stay, going straight home might not be the best option for your continued recovery.
No matter if you are leaving the hospital after a planned procedure or after a stay due to an unexpected medical crisis, returning home might not always be the best decision for your recovery. While it seems tempting to sleep in your own bed, you can become stronger and increase your recovery speed if you make a pitstop for a few weeks before going home.

Join us as we talk about the choices you might have after a hospital stay: acute rehabilitation, sub-acute rehabilitation, home health therapy, and outpatient therapy. Our expert presenter will review the positives and potential negatives to weigh as you make your best decision.
When: Thursday, April 29
Time: 11:00 AM
Meet the Expert: Dr. Janice Brown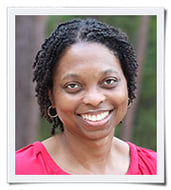 Dr. Brown is board certified in Physical Medicine and Rehabilitation (PM&R) and Medical Acupuncture. In practice for more than 12 years, Dr. Brown currently owns her own practice where she does inpatient rehabilitation and runs an outpatient clinic where she sees patients for various ailments, including pain management. She is currently pursuing board certification in Functional Medicine.