5 Ways to Care for Your Brain During COVID-19
Discover how to be the boss of your brain and maximize its potential even in the middle of the COVID-19 pandemic.
Want to make your brain more productive? Want to feel better emotionally and mentally? If you said yes, you need to start being the boss of your brain. Learn the latest scientific research about brain activity and how to care for it effectively and simply.
In our presentation, you'll learn:
What brain chemicals you need to stay healthy

Tips on how to care for your brain and keep it well-tuned

How to optimize your brain's potential and increase your mental health
When: Tuesday, March 9
Time: 9am MST | 10am CST | 11am EST
Expert Presenter: Dr. Christian Heim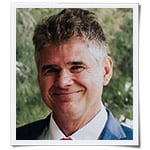 Dr. Heim is an award-winning Psychiatrist, Music Professor, and Churchill fellow. During his 18 years of continuing psychiatry practice, he has heard the stories of thousands of people. Combining science, entertainment, and large doses of Australian humor, he speaks from a place of deep compassion and authority on 21st-century mental health issues that can affect us all.