Supportive Care to Help You Through the Pandemic
You might feel isolated due to COVID-19, but you never have to feel alone.
The COVID-19 pandemic has changed every part of our daily and weekly lives. It's been difficult, certainly, as all of us have had to adapt to new regulations, recommendations, and rules that seem to change monthly. Unfortunately, older adults have endured the brunt of precautionary measures, leaving many feeling lonely and disconnected.
Even with the vaccine giving us all hope that things will return to "normal" sooner rather than later, you must learn healthy coping skills. Living with stress is a daily thing, pandemic aside, and we could all brush up on our positive mental health practices. Learn healthy coping skills as well as how to incorporate them into your routine.
When: Monday, April 26
Time: 1:00 PM
Meet the Expert Dr. Kevin S. Leslie, Psy.D, LCDC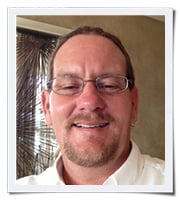 An accomplished Licensed Clinical Psychologist, Dr. Leslie has vast experience working with various people and vulnerable populations. He currently provides a full range of psychological services, mental health counseling, and behavioral health services at skilled nursing facilities and assisted living facilities, in addition to working with families.