Using a Vision Board to Meet Your Goals
How a vision board can be a creative way to remind yourself of your goals and dreams.
It's never too late to set goals for your life, business, or relationships. No matter if you consider yourself a planner or goal-setter or not, a vision board can be the perfect tool to breathe life into your future goals.
Join us as we learn helpful tips for narrowing down and naming our goals. We'll also discover techniques for creating and using a vision board to stay focused on our short and long-term goals.
When: Wednesday, March 17
Time: 11:30 AM
Meet the Expert Jodie Wallace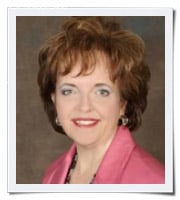 Jodie is a life and business coach and a certified master Neuro-Linguistic (NLP) practitioner. She is a successful entrepreneur and a dynamic public speaker who has studied with Zig Ziglar. For eight years, she produced and hosted Speaking Women to Women, a regional TV show for, about, and empowering women of North Dallas and Collin County. Jodie is a National Ambassador for Women in Business | Women's Leadership Live. She is active in her community, supporting cultural and economic activities and championing women to succeed.