Understanding Alzheimer's and Dementia
Our expert walks you through what you need to know about Alzheimer's disease and other types of dementia.
Even though you likely know someone living with Alzheimer's disease or another type of dementia, it is not a normal part of aging. Fortunately, you can arm yourself with education so that you can better advocate for yourself and others when it comes to cognitive decline.
Our expert will walk us through topics like:
The difference between Alzheimer's disease and other types of dementia

Stages of the disease

Risk factors

Current research and treatment advancements

More Alzheimer's Association resources
When: Monday, March 22
Time: 12:00 PM
Meet the Expert Alice Wong, Alzheimer's Association, Community Educator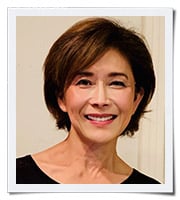 Alice Wong is an entrepreneur with a broad array of experience in finance, property development and commercial real estate transactions. Born and raised in Hong Kong, Alice came to the United States in 1981 and earned her BA degree in Psychology with high honors from University of Tennessee in 1983. She moved to Dallas after graduation to work for a wholesale furniture company while attending University of North Texas for her MBA degree. She later co-founded Lam Lee Group, a home furnishing company that grew to span its manufacturing and distribution facilities from Asia to Europe, South America and the United States. She held the position of Chief Operating Officer at Lam Lee Group through 2003. Alice is currently President of Beacon Hill Group, a real estate development and investment firm that she founded in 2004. Alice is passionate about social entrepreneurship that solves issues for the community. In 2012, she diverted the company's focus to projects that provide affordable housing for low-income families, particularly senior citizens. Alice is a past-board member of the Accessory Resource Team, an industry advocate for small business owners. Alice is a current member of the Orchid Giving Circle, a charity organization that has an interest in Asian women-led projects for social changes to benefit women and children in North Texas area. She is a volunteer for the DFW Asian Film Festival. Alice is also an Alzheimer's Association Community Educator for the Dallas and Northeast Texas Chapter. She lives in Dallas and is a proud mom of two children, Julian and Jocelyn.