The Ins and Outs of a Power of Attorney
Discover how to name a POA confidently and what authorities that title gives them.
A POA, or Power of Attorney, is a typical designation that many older adults make. However, naming a POA is a big decision, and it can feel overwhelming and stressful if you don't have the right information.
Join us as we learn from an expert about what a POA can (and can't) do, as well as the importance of a well-crafted POA designation. Bring your questions along too!
When: Wednesday, March 3
Time: 2:00 PM
Meet the Expert: Jeff Bellomo, Esquire Certified Elder Law Attorney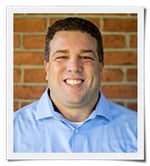 Jeffrey R. Bellomo is a Certified Elder Law Attorney by the National Elder Law Foundation under the Pennsylvania Supreme Court's authorization. Since 2010, he has been named a Rising Star by Pennsylvania's Super Lawyers, selected based on peer nominations and professional achievements. This honor is received by only 2.5 percent of the total lawyers in Pennsylvania and includes top lawyers 40 years old or younger.