Ready for Rightsizing?
Say "so long" to the extra clutter in your home and find new ways to rightsize your possessions as you prepare to enjoy retirement and a vibrant senior living lifestyle.

We've got everything you need to know about organization, moving, and other real estate tips from expert Matt Hays, the owner of Trinity Cares. Join us virtually and get the inspiration and information you need to make your next move a success.
When: Tuesday, January 4
Time: 3:00 PM MST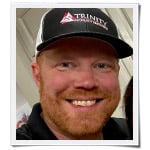 Meet the Expert: Matt Hayes

Matt Hays has been investing in real estate for 20+ years and has done thousands of transactions throughout the country. His company, Trinity Cares prides itself on helping seniors sell their most valuable asset, their home, for as much money as possible.