Optimizing Brain Health for A Strong and Happy Start to 2022
The holidays are over, your life is back to normal, but what are mom and dad doing to stay engaged and keep their brain healthy?
Isolation, loneliness, and post-holiday blues can harm short-term and long-term brain health.
A study by the health insurer Cigna found that loneliness has the same impact on mortality as smoking 15 cigarettes a day, making it even more dangerous than obesity. Loneliness increases the risk of heart disease, Alzheimer's disease, depression, and even premature death. The results of a 10- year study published in the Journal of Gerontology: Psychological Sciences found that loneliness increases the risk of dementia by a startling 40 percent.
The hopeful news is that we have new research on actionable strategies to combat loneliness, stay engaged and boost brain health.
You will learn:
How to stay engaged and combat loneliness.
Surprising science-based solutions for a happiness boost.
How to keep your memory sharp.
Simple but powerful wellness tips to lower the risk of dementia.
When: Tuesday, January 18
Time: 11:00 AM EST | 10:00 AM CST | 9:00 AM MST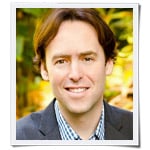 Meet the Expert: Dr. Marc Milstein

A frequent health expert in the media, including the Dr. Oz Show, Huffington Post, and USA Today, Dr. Milstein utilizes his scientist training to cut through the hype and inaccurate health headlines to give actionable tips people can begin using immediately. He earned his Ph.D. in Biological Chemistry and his Bachelor of Science in Molecular, Cellular, and Developmental Biology from UCLA. He has conducted research on topics including genetics, neuroscience, and infectious disease. His work has been published in multiple scientific journals.