Art in Bloom with Floral 23
Looking for a new way to express yourself that highlights spring? Try flower arranging.
With spring in full bloom right now, it's the perfect time of year to brush up on your flower arranging skills. Don't worry if you've never tried it before. We have the expert guidance you need to get confident with your creative skills.
Once you know the floral design basics, you can grab any blooms from your grocery store, farmer's market, or garden and create a beautiful arrangement in a vase or jar. Prepare to be dazzled with the designs from our presenter, as well as learn how to recreate a few designs on your own at home.
When: Thursday, April 15
Time: 2:30 PM
Meet the Expert Karrie Littrell, Owner Floral 23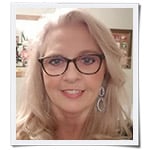 Karrie and her daughter Misti have created Floral 23, a beautiful shop and boutique in Bethany, Oklahoma. She takes pride in every arrangement and offers unique designs that will stand out from the rest. Creativity is the key in every arrangement she works on.