Active Aging During the Time of COVID-19
Wondering about what life will look like in the "new normal" that follows the COVID-19 pandemic?
The COVID-19 pandemic is challenging every aspect of our society. While we do not know what our "next normal" will be, we know that how we respond to this crisis today could help us move forward and prepare to navigate whatever "normal" becomes.
Join us as we learn from ICAA's Colin Milner, founder CEO, and active-aging thought-leader, as he delves into areas affected by the pandemic as it relates to healthy aging:
Technology

Wellness

Outreach strategies

Caregiver and staff support and retention
When: Wednesday, March 24
Time: 9:00 AM MST | 10:00 AM CST | 11:00 AM EST
Meet the Expert: Colin Milner, CEO, International Council on Active Aging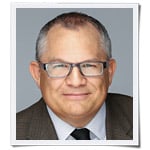 An award-winning writer, Milner has authored more than 300 articles. He has been published in such journals as Global Policy and the Annual Review of Gerontology and Geriatrics. A leading authority on the health and well-being of older adults he has been recognized by the World Economic Forum as one of "the most innovative and influential minds" in the world on aging-related topics.